Wine and Design
Quantum X und Wine Intelligence launch German Label Report 2018
As a specialist in wine label matters, one knows a thing or two. For example, that – very much to the chagrin of many creative designers – the information on the wine label is subject to extremely exact legal guidelines. This more and more often leads to the rear label being the actual label while the front label – free of troublesome mandatory details – mutates more and more into an advertising space. And this is where it gets interesting ...
For those who wish to emphasise quality above all else, a good layout, high-quality paper and elaborate embossing and printing processes are almost a must. Yet, to stand out from the crowd and rise above the competition, the sector must become more individual and more audacious. The challenge is to persuade the consumer to buy solely based on optics – directly from the shelf, as it were.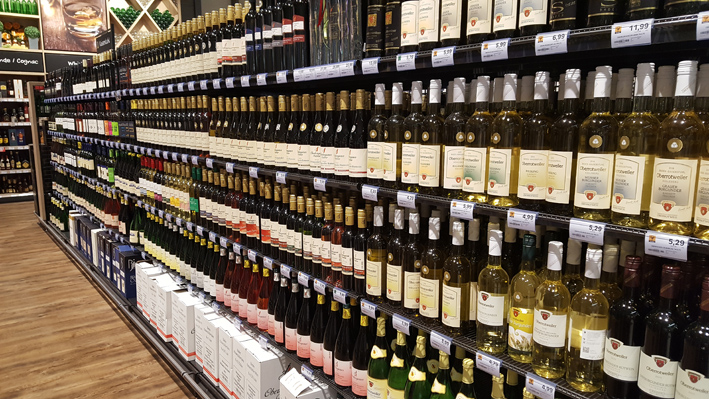 Yet does the customer allow himself or herself to be impressed so easily? Does an extravagant design really raise willingness to buy? Or does the German average customer in fact prefer classic and solid ...?
Answers to these and other questions are given by the first German Label Report. In it, Quantum X and the international consulting firm Wine Intelligence place the current wine market and the predilections of German wine consumers more thoroughly under the microscope. Wine Intelligence has already published comparable studies for the English and American markets. For Germany, this is the first study of its kind.
From Cliche to Archetype
Using common wines and/or those already found on the market, various focus groups in several cities were asked questions. The goal was to categorise the broadest variety of decor and divide them into design clusters. Finally, the result was reduced into 10 stereotypical groups.
The typical representatives of each cluster provided the basis on which Quantum X developed new archetypical wine labels. These were finally evaluated by regular wine consumers in a widely circulated online questionnaire regarding attractiveness, distinctiveness, price and quality expectation, willingness to buy, readiness to buy, occasion of use, etc.
Even for us old stagers, the results were, in part, quite astounding. It was quite reassuring to recognize that all is by no means lost for those who do not quite comply with mainstream tastes. Following loosely from Marshall McLuhans credo "You don't like those ideas? I got others!", every design category has its very own right to exist: based on age, gender or occasion for of use, the decision in favour of or against a wine label can turn out quite differently. The complete study offers insights into these and other discoveries.
At ProWein 2018, Quantum X and Wine Intelligence, in partnership, are presenting the most salient insights of the study to the interested specialist wine public:
"Competence Center" Fachverlag Fraund; Halle 13, Stand D50
Sunday, 18.03.2018, 12:30 – 13:15 hrs (Presentation in English)
Tuesday, 20.03.2018, 15:30 – 16:15 hrs (Presentation in German)
The first German Label Report is be available from March as a complete study at www.wineintelligence.com