Alde Gott
Welcome to the Wine Black Forrest!
For this brand relaunch we consciously went all out because the client was not just brave but fully supported it all the way. The authentic traditional brand was bedded into a more reduced design and the product's provenance was placed in focus as a USP: after all, hardly any other vineyard can offer so much Black Forest! The location's unbelievable panoramas inspired us when naming the product lines too from starter wines to the premium segment – EINBLICK, AUSBLICK, WEITBLICK stands for a pleasure ride to the pinnacle, as it were. The terms serve also as classifications for the wines according to quality and price.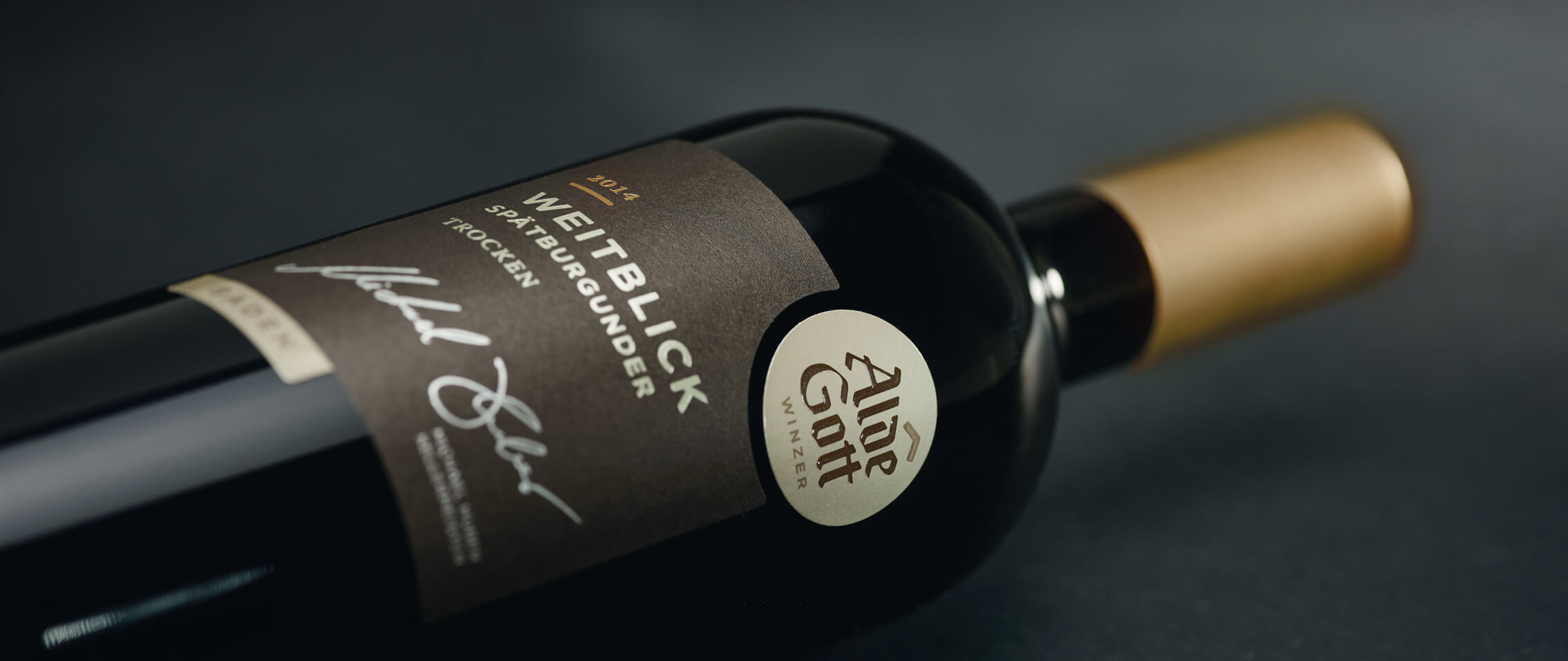 With a clear allegiance to the Black Forest we positioned Alde Gott where it has belonged for generations already.
---