Wein & Hof Hügelheim
Small but perfectly formed, but above all different!
With around 75 hectares of vineyard area and fifty or so vintner families, the vintner cooperative of Hügelheim is one of the smallest in Baden. The seat of the cooperative in an historic family vineyard in Hügelheim was decisive regarding the new appearance: even if modern wine-making, know-how and contemporary lifestyle have long since moved in there, the farm still radiates the charm of the good old days and things are done quite informally here. The wines of the Hügelheim VC have an original signature and represent regional authenticity. In future, these characteristics are to be noticed externally in order to set them apart from the competition.
The bottle décor was designed more individually and therefore does justice to the demands of a small quality supplier. The tightly pruned range varies from down-to-earth litre and basic wines via the successfully introduced Edition M" – an homage to the wine tradition in the Margrave's land – to the top segment.
Quantum X was privileged to accompany the vintner cooperative holistically.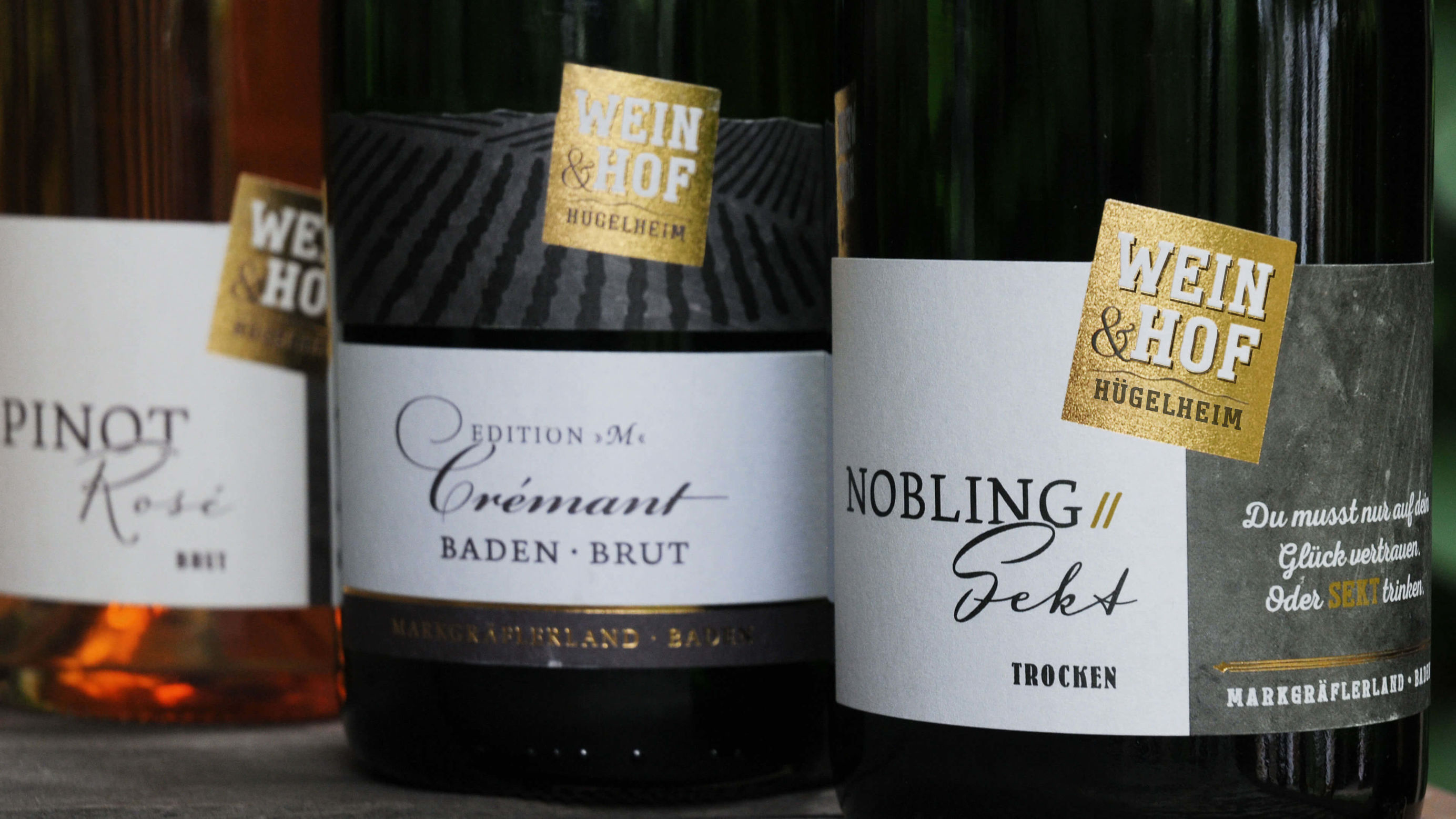 The proclaimed goal of the new definition was a clear demarcation of products as well as more independence and individuality for the appearance as a whole.
---